On 21st June, 2022, as a symbol of strengthening business bonding between Nihon Shokken Holdings Co., Ltd. (Nihon Shokken) Hong Kong Branch and Yamato Hong Kong (YHK), YHK was honoured to visit and interview Mr. Hiroyuki Watabe, Branch Manager of Nihon Shokken Hong Kong Branch about their opinions towards YHK. 
Nihon Shokken was founded in Kagawa Prefecture, Japan since 1971. It aims to contribute to society through food culture by research, production and sales of sauces, including BBQ Sauce, Pork Bone Soup Concentrate and Batter Mix For Fried Cutlet. The philosophy of "Deliciousness and Convenience'' keeps directing Nihon Shokken in contributing to the society as a "Coordinator of Food Culture". Until now, Nihon Shokken has developed worldwide business network across the United States, China, Taiwan, Germany, the United Kingdom, France, Singapore, Thailand, Australia, South Korea and Hong Kong etc.
 
For the past few years, Nihon Shokken Hong Kong Branch entrusted YHK to be responsible for inventory management and order delivery. YHK has always done our utmost to provide the best services to Nihon Shokken and other customers.
 
The content of the interview is as followed:
Q1: Please briefly introduce your company (including the headquarter in Japan)  background. 
A1: We (Nihon Shokken) handle a large number of food products and produce blended seasonings with industry-leading skills and manufacturing technology in Japan and all over the world, covering in planning, development, production and selling of blended seasonings, processed products and raw materials. We deliver our products to our customers in the forms of planning, manufacturing, sales, and integrated manufacturing and sales models.  With that as our strength, we sloganized "Deliciousness" and "Convenience" and we would like to make everyone in the world smile through food products.   
In Hong Kong, we have proposed and sold Japanese-made high-quality blended seasonings and processed products to restaurants and supermarkets in various industries. Through blended seasonings, we aim to be a permanent and indispensable company in this region by delighting our customers and thus contributing to Hong Kong's food culture. 
Q2: To what extent does your company value the importance of food safety? 
A2: As a food company, we always put ourselves into customers' shoes and aim to improve food safety and quality. Our factories have acquired FSSC 22000 Food Safety Certification and we produce products based on specific food safety policy every day.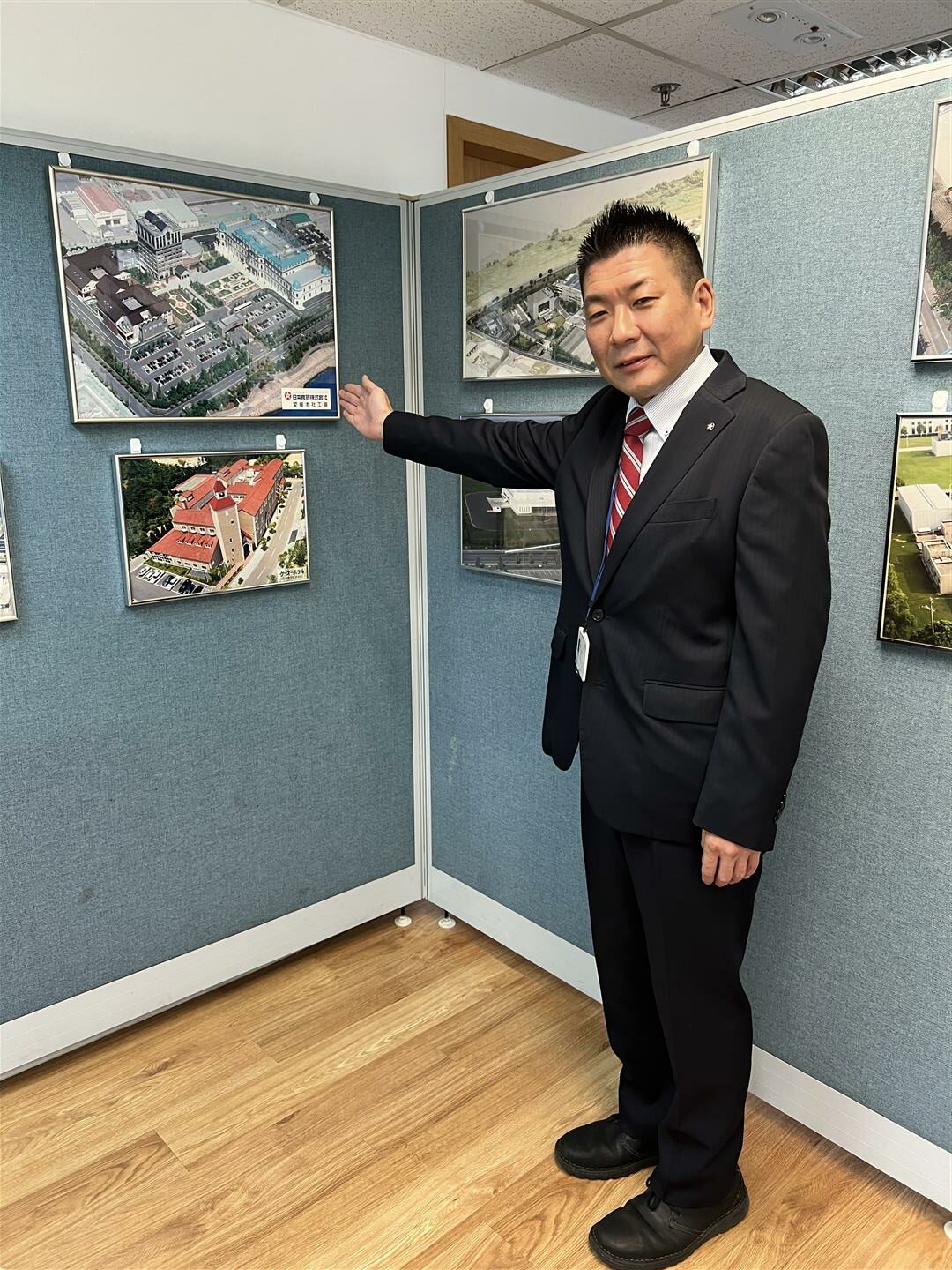 Q3: What kind(s) of logistics services is your company looking for? What is the point that your company care the most? 
A3: Regarding the warehouse part, I think that inventory control such as temperature control and expiration date management, is important in respect of handling food commodities.   
In terms of daily delivery, the quality of service like handling delivery according to the requested schedule strictly/on time, and the quality of product handling are also the vital factors that we care about. 
Q4: Why has your company chosen Yamato as your logistics supplier? 
A4: We have used another logistics company before, but there were many problems like slow warehouse's operation speed during stock-in process and delayed or out of schedule delivery.  As we also handle frozen products, we often received many complaints from customers because the temperature control (of that logistics company) on delivering frozen food was not very satisfying.   
Because of these problems, we changed to YHK. Yamato is the top company in the home delivery industry in Japan, and we are using Yamato services in Japan too. I really appreciate the wide-ranging logistics technology provided by Yamato. Besides, I have a strong impression that Yamato handles parcels in a very careful way, so we chose Yamato as our logistics supplier in Hong Kong as well.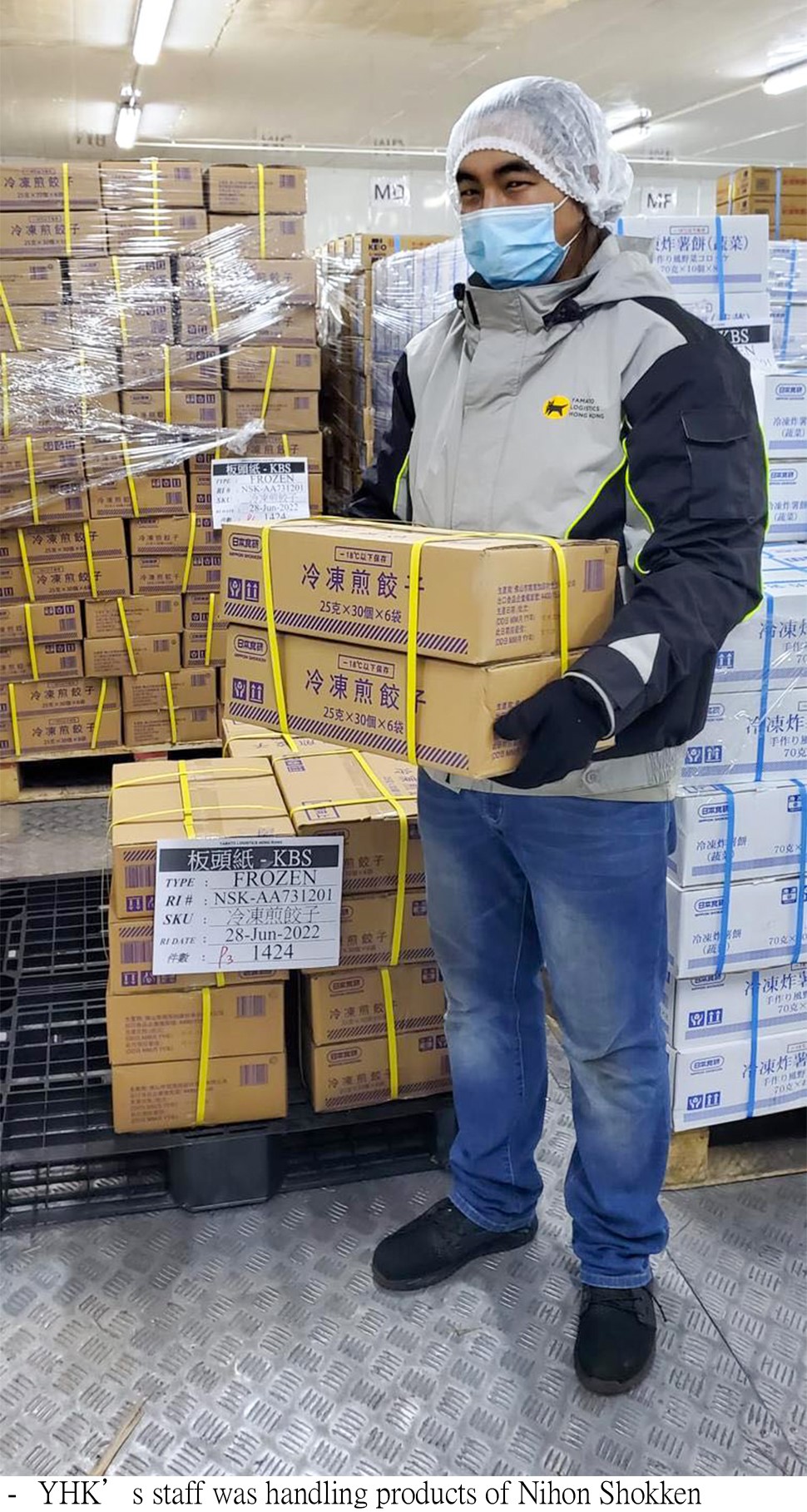 Q5: What Yamato's services is your company using now? 
A5: After the arrival of goods from Japan to Hong Kong, Yamato is responsible for helping us in pick-up and warehouse delivery, local delivery, chilled/frozen warehouse storage as well as inventory management. 
Q6: Please tell us your impression towards Yamato's services and staff. 
A6: First of all, regarding the service content, we have the best impression on Yamato's high-accuracy inventory management.  Also, since the delivery and storage of frozen products by Yamato are very appropriate, complaints from customers are almost disappeared.  Therefore, I have a very good impression towards Yamato's services.   
As Yamato's staff are very kind and they respond really quickly to our inquiries, Yamato can handle the delivery and inventory management without causing any troubles/inconvenience to our customers.   
Also, in respect of delivery, every Yamato's delivery staff handles parcels with a great sense of responsibility, so we have a very good impression towards Yamato in products handling aspect. 
Q7: By cooperating with Yamato, what merits does it bring to your company? 
A7: Again, it is good to have proper inventory management because the number of mistakes in our operations has been greatly reduced.  And of course, in terms of delivery, we realize that the accuracy and time control of product delivery to customers are very important, as it can help to greatly reduce the number of complaints from customers. 
Q8: Are there any services that your company would like Yamato to provide in the future? 
A8: There aren't any. It would be grateful if Yamato can keep on maintaining the current quality of services in handling our products.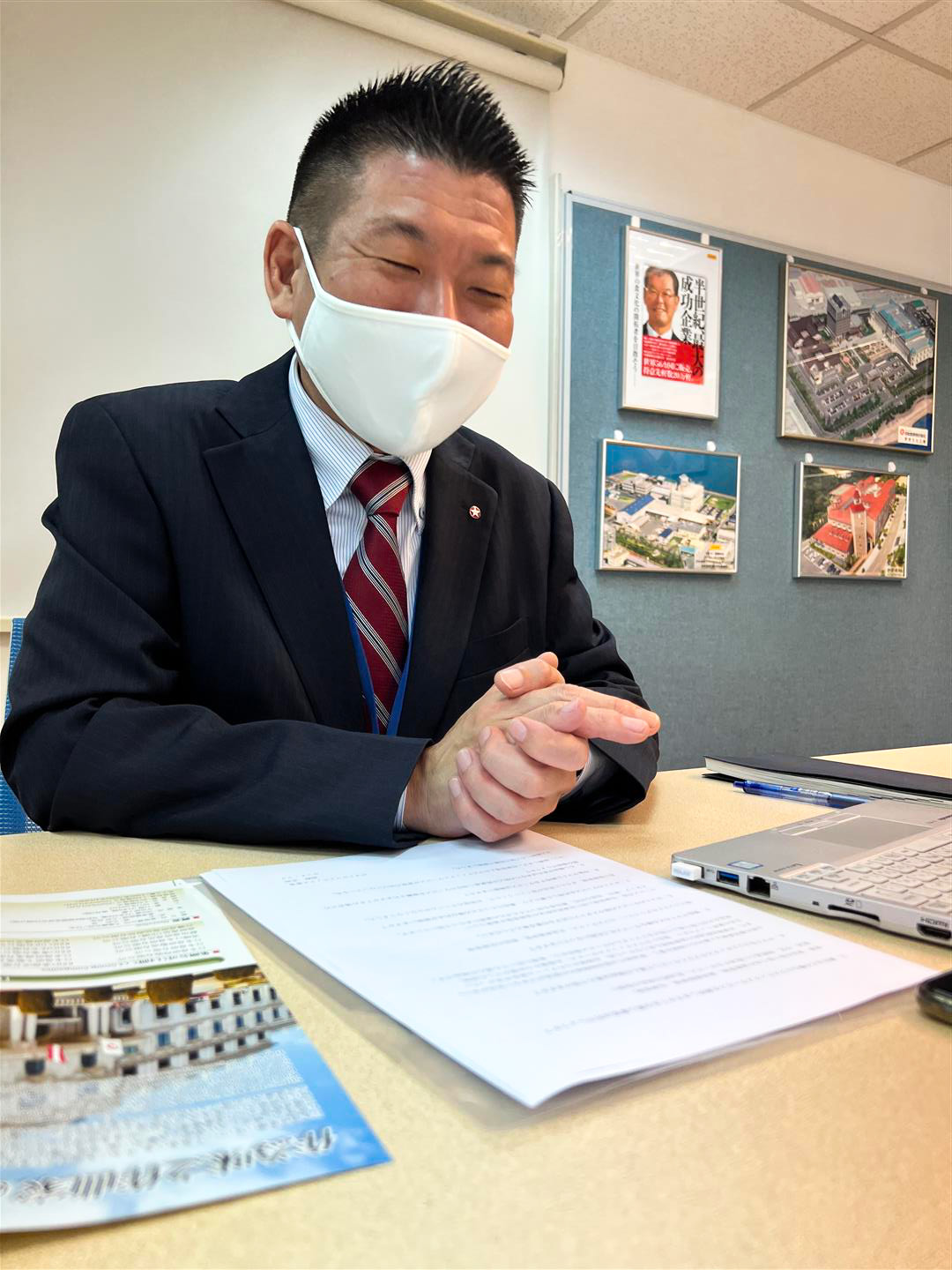 Q9: Will you recommend Yamato to your acquaintance or customers? Why or why not? 
A9: I would like to recommend Yamato if there is a referral request from our customers or acquaintance.  Again, Yamato's quality of warehouse management and accurate delivery help our business a lot, so I would like to introduce Yamato to others.  
I have visited Yamato's warehouse several times. And I have also seen other companies' warehouses as well. When comparing to those warehouses, Yamato's is managed in a more proper and tidier way. It is an extremely important point, especially from the perspective of a food company.  
Based on the points I have mentioned above, I would like to recommend Yamato.